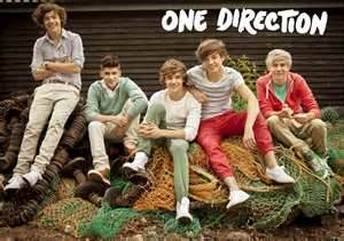 My daughter is a died-in-the-wool Directioner. She absolutely loves the British boy band, follows everything they do, and could probably even tell you what they had for breakfast this morning.
For Christmas, she got tickets to the 1D concert here in Nashville. Of course the concert isn't until June, but then again, I had to buy the concert tickets back in August. You'd think she'd be thrilled. Well, she was...for a while.
Well, for the past week or so, she's been nagging me to get her the up close package which includes a pre-show, dinner, and meeting the boys. Uh, yeah.

I love my girl, but seriously, the package to meet these sweethearts is pretty hefty. After listening to her begging (and begging and begging) for several days, we finally came up with a compromise: If I sell 10,000 books between now and June 19, I'll buy her the pass.

So if you want to help my daughter get to meet One Direction, you can buy a copy of Finding My Escape. My daughter will thank you.