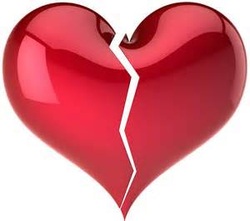 I know there were times, especially as a teen or young adult when the very idea of Valentine's Day made me cringe because I didn't have anyone "special" in my life. I'd look at all the happy couples around me and think how unfair it was they had someone in their life when I didn't. Trying to navigate the whole boy/girl thing can be very frustrating. When you get a little older, it's easier to put a little bit of perspective on those things, but at the time it's happening it just plain sucks.
I love the idea in the movie VALENTINE'S DAY where Jessica Biel's character has an "I hate Valentine's Day" party for all of her single gal and guy pals. The piñata was an especially nice touch. Nothing like whacking a giant heart with a bat to help you get past the Valentine Blues. All the chocolate inside doesn't hurt either.
So if you can take some advice from someone a little older and wiser, instead of looking around at all the couples on Valentine's Day (and trust me, they're not all as happy as they seem), why don't you plan your own Anti-Valentine's Day bash. Make a list of your single friends, have everyone bring something. Make it fun by thinking up interesting names for your food and games. Here's some ideas for yummy goodies:
Stupid Cupid Cookies (Cupid shaped cookies with the arrows broken off)

Broken Hearts (Reeses or other heart candy broken in half)

Single serving size bags of popcorn

Happily Single Cupcakes

Mini Red Velvet Milkshakes - One Straw Only (Recipe below)

And don't forget - One Heart Shaped Piñata, filled with candy, and a big stick!
Mini Red Velvet Milkshakes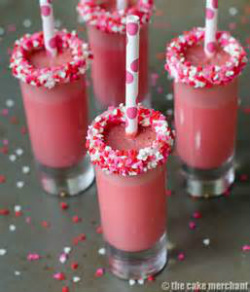 1 cup Vanilla Ice Cream

· 3 tablespoons Red Velvet Cake Mix

· 1 teaspoon Vanilla Extract

· 1/2 cup milk

· Whipped cream

Blend all the ingredients together, making sure to get it smooth. You can add more ice cream if you want a thicker shake or a little more milk if you like it thinner. You can also experiment with the amount of red velvet cake mix. Don't forget to top with whipped cream!