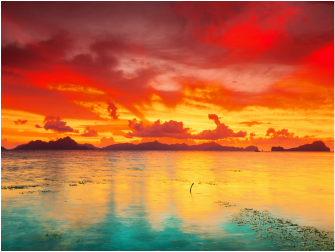 I was asked by my friend, Andrea Buginsky to participate in a series of blog posts about my writing process (here's the link to her
wonderful article
), which actually sounded kind of fun. Then it got me to thinking -
what is my writing process, anyway?
You may be wondering why I don't have an instant answer to that question. The reason for that is, I, like many other writers, don't necessarily have a one-size-fits-all formula for our writing. I can just tell you that mine almost always involves the consumption of chocolate followed by pacing - to take off the calories added by the chocolate.
All kidding aside (well, I was kind of kidding about the chocolate), when I wrote my first novel, FINDING MY ESCAPE, I dove right in without much thought as to the plot and character. I began with an idea I've always found interesting about dreams, wrote the first chapter about fifty times until I came up with the idea about the murder scene, then proceeded from there, flying by the seat of my pants as I went. (For those of you not familiar, the term for this form of writing is called "pantsing" and those who primarily engage in it are referred to as "pantsers".)
This worked pretty well for my first book, which I actually drafted up in about a month. Before you go "whoa, that's amazing", I should tell you that at the time, I was dealing with the death of my father, so writing was my therapy. Writing - especially the grief portions - helped me work through my own grief. The problem with my pantser methodology was I'd get to a point in the story where I'd written myself into a dead end or write a character that really didn't fit which caused me a lot of grief when it came to editing . (The editing phase of my writing BTW, took almost a year.) And then there was the fact that when I came to the end of the story, I realized it was really a trilogy.
On to Book 2. When I started writing FINDING MY WAY BACK, I started out with the same seat-of-my-pants methodology, got 30,000 words in, and decided I hated the story because it was basically a regurgitation of Book 1. Discouraged, I ruthlessly abandoned almost all 30,000 words and went back to square one. About that time my cousin (shout out to Russell Elledge) had just turned me on to Rachel Aaron's
2,000 to 10,000: How to Write Faster, Write Better, and Write More of What You Love.
This book was amazing and completely changed my seat-of-the-pants process to one of careful plotting and planning.
A pantser to the core, I was tempted to reject Aaron's suggestions. Plot my entire story from start to finish? Go beyond just mere outlining to figure out all of the details from beginning to end? I had to try something, though, and with my 30,000 word manuscript now sitting in my laptop's trash bin and fans of the first book clamoring for the sequel, I decided to give planning a try.
I sat down with my sister (forced her to sit down with me, to be more accurate) and began throwing out ideas for the second book which she dutifully recorded on a white board. When I got ideas for setting, I searched the internet for pictures and printed them for inspiration. I then photographed the white board and saved it to my Evernote (an app I highly recommend for keeping your ideas sorted and with you at all times), and proceeded on to the outline.
The result was a book that, again, only took about a month or so to write. The difference is, I spent much less time editing, and I already had a myriad of ideas for the third book. Once I got the ideas down, the writing flowed much more smoothly because I had a good handle on where the book needed to go.
Now I'm starting Book 3 (FINDING MY WAY HOME), and I'm at the most painful part of the process - the outlining and plotting, which is probably why I stopped to take the time to write this blog post. I'm rummaging my cabinets for chocolate, and the I'm wearing a hole in my floor with my pacing. But the ideas are starting to flow, too. This is my dream stage, where I can let my story take flight. It can be disorganized and messy at this point, but I know in a few weeks, I'll have a strong basis on which to build my world.
Which way is the best way - pantser or outliner? That's up to you. Some writers, like Melissa Foster, can write 10,000-20,000 words a day making it up as they go along while others need to know the direction the story is going in a more concrete way. The point is to write what you love and others will love it, too.
Next week, you'll have the opportunity to hear from three of my writer friends:
Raymond Bolton
launched his debut novel, Awakening, an epic fantasy, on January 1st of this year.
Pamela Foreman
is the author of the Nebraska Holds series.
Brian Bigelo
is the author of many tales of mystery and horror, including RIP TIDE and AN ILL WIND COMETH.