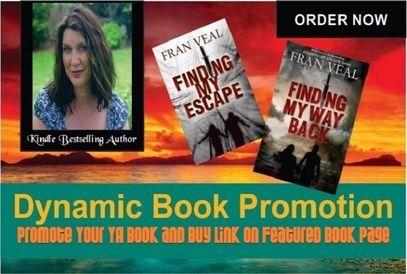 Hi everyone! This post is primarily for my YA author followers. As an author who's hit the Kindle Bestseller list several times with both Finding My Escape and Finding My Way Back, I know how difficult it can be to get the word out there about your books. There are a lot of promotional opportunities, but let's face it, most of us are on a pretty tight budget, and it's hard to justify spending $100 and not get any sales.
I would like to announce that I now have promotional opportunities on this page that can be purchased for
$5
through
fiverr.com
. Services include:
While I can't promise you sales as a result of my promotions, I CAN guarantee:
Exposure
Quick service
An opportunity to win a bonus gift - 8 Hours to Jump Start Your Career by Tammie Clarke Gibbs (In my opinion, the best book on marketing your book out there!)
If you're interested, you can click the picture above to get started. I look forward to working with you!