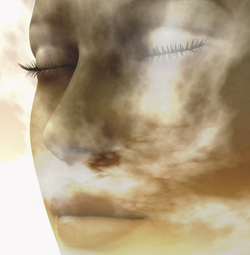 I really haven't spent a lot of time blogging lately. The brutal truth is, I haven't had a lot to say, and I wasn't really sure what I wanted this blog to be about. You see, I realized the things I was blogging about weren't really the things I'm passionate about. So I took a short break to figure out what I'm really passionate about. What is it, exactly, that makes me wake up in the morning and drives me through my day.

The answer is right in front of my face, and it was there all the time. It's the one thing that can make me crumble up my to-do list and bump down everything in my list of priorities. It's the one thing, when I look at a typical day, I find myself doing over and over. It's what energizes me and makes me go, "yeah, that feels good". The thing that gets me most psyched, most pumped and leaves me with that "this is what I was made for" feeling is helping other people reach their full potential. Helping them find their WOW Factor.

The WOW Factor can be summarized in three simple words:

· WORTH – Everyone on this earth has a value, and it's priceless. Most people just don't realize it. So many people have been beaten down by life and experiences that they just don't dare to dream any more. They base their worth on how they think other people perceive them instead of their potential to be everything they can be. They believe the lies that they are only as good as their job or their relationships or their accomplishments. They look at what others have achieved and think "that's great, but I could never do anything like that", but they're wrong. Dead wrong.

· OPPORTUNITY – Very few people have the hutzpah to make opportunity for themselves – most just wait for it to come to them. The exceptions are the ones that stand out. Case in point – Rudy Reuttiger, the guy who dared to walk onto the field of Notre Dame University and declare he wanted to play football there. The coaches thought he was a joke. He didn't even have the academic requirements to get into the school much less make the football team. But Rudy persisted. He attended Holy Cross and kept submitting applications to Notre Dame until he finally got in. He marched onto the football field for tryouts even though everyone told him the most he would accomplish was to be on the practice team. He gave it his all, and he didn't stop until he reached his goal – to play in an actual game.

· WORK – This is where the rubber meets the road, what separates the men from the boys, and the winners from the losers. Achieving your dreams, your purpose, and your meaning takes hard work and lots of it, but how many of us give up when the going gets tough? One of my favorite television programs is Extreme Weight loss with Chris and Heidi Powell. I record the episodes to watch later, then delete them from my DVR. I recently watched one that I couldn't delete. It was the story of Sara, a Little Person who had been told all her life that "she couldn't" because of her small stature. I've watched EW faithfully, and I've seen all the excuses - I've made them myself in my own weight loss journey- but not once in that entire show did I see Sara ever make an excuse. She took the opportunity in front of her and embraced it, worked her hardest, and not only achieved everything Chris set out for her to do, but more. Chris challenged Sara to run a half-marathon, but that wasn't enough for Sara. This plucky little woman insisted on running a full marathon and succeeded.

I'm ready to help you find your WOW. It's there, I promise you – it just may be buried deep inside.

So what about you? Are you tired of settling for so-so and ready to go for broke? Do you want to roll up your sleeves and show the world you can? Then join me. Let me know what you think in the comments, and in the next few weeks, we'll begin to build.