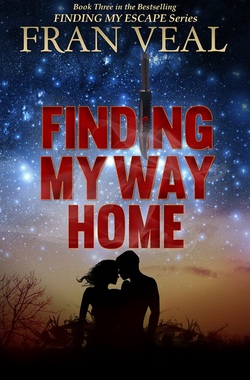 I wanted to thank all of the fans of the Finding My Escape series for your patience while I work on the final book in the series. If you want to check the progress, you can take a look at the top right corner of this blog.

I have a confession. I had initially told my readers the book would be finished by the summer of 2014. Unfortunately, I had to push that date back until fall because the story just wasn't gelling for me, and I didn't want to give you, my awesome readers, anything less than my best.

The good news is, the story has finally begun to come together, but I have had one more roadblock thrown in my path. You see, my beloved mother was diagnosed with Stage 4 Adenocarcinoma Lung Cancer back in August, so between trips to the doctor, radiation sessions, and all the stress that goes with having a love one who is ill, the writing has been a little bit sporadic.

I still hope to finish the book this year, but it may be 2015 before it is actually published. I hope you will bear with me as I work to get you an amazing finale to this series.

I will never be able to thank you enough for your support for me and for this series. Keep watching the progress at the top of the page, and I promise to keep you updated!