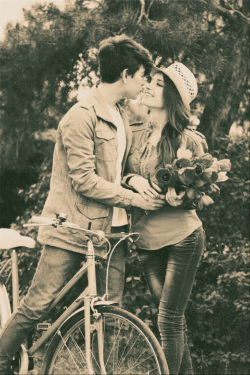 My first experience with the Twilight series wasn't from reading the book (which I'd sworn to myself I'd never do - I mean vampires and werewolves - just not my thing), but there was a moment in the movie that caught my attention and forever etched the characters of Bella and Edward in my mind. I wasn't even watching the movie - my daughter was - and I was working on Finding My Escape.

The music caught my attention, and I looked up to see Bella leaning up against her truck, reading a book. Another vehicle begins to careen out of control. Bella barely has time to comprehend what the oncoming van means to her when Edward steps in and pushes the oncoming vehicle out of the way. A look passed between them, and I was hooked. I read all four books that week.

The story wasn't the best I've read, and Bella got on my nerves (she was way more immature in the book than she was in the movies), but the characters resonated with me. Stephenie Meyers made me feel the emotions of the characters. My favorite character was Charlie. As a mother of a teenage daughter, I could relate to the over-protectiveness as his daughter began dating. I could also relate with Bella, sneaking around with Edward - after all - I was a teen girl, myself, once. I felt for Jacob for giving his heart to a girl who was really just using him to pass time.

So I guess that brings me to what makes a character memorable. Good characters need to resonate some emotion in the reader. Love, hate, anger, pity - it doesn't matter - if a character brings it out in you, you'll remember them. Sometimes they'll trigger a memory, make you cry, or make you laugh.

That's what I tried to do with the characters of Finding My Escape. I wanted the reader to feel what Hannah was feeling when she saw her parents murdered. I wanted them to relate to Aunt Laura's quirkiness, and to hate the killer. I wanted to stir up the emotions of first innocent love with the scenes between Hannah and Josh. When I write, I see my characters as if they're on a movie screen, and I'm just taking dictation, and I know if they don't move me, they won't move anyone else, either.

So what about you? What makes the characters you love memorable.