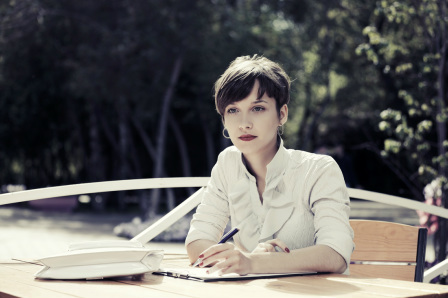 I wish I could tell you that every time I sat down to write the words just flow out, every phrase perfectly turned, to form the perfect story, chapter or book. Unfortunately, that isn't the case - at least not for me. Sometimes I really struggle with it.
When I wrote
Finding My Way Back
, I got about 30,000 words into it before I realized it just wasn't working and what I was basically doing was regurgitating the story from
Finding My Escape
, and while it was a pretty dang good book, no one who was eagerly awaiting the sequel wanted to read the same thing again - so I took a step back, rolled up my sleeves, and started over.
I started to have a similar experience with Finding My Way Home, the final book in the
Finding My Escape
series. The story wasn't flowing, and my characters were getting bored with themselves.I took a good look and realized that once again, the story was starting to resemble the previous one. Fortunately, this time, most of the story was salvageable, and I'm now well on my way to finishing.
Writing should be fun, and if you find yourself staring at a blank page day after day - chances are there's something wrong. So start with the basics. Take a good look at your story and ask yourself these three things:
Is it interesting? If it isn't - what would make it interesting
Are you having fun writing it? If the answer is no, you either have no business writing or - more than likely - the story is going in the wrong direction
Are you willing to get some honest feedback, and, if necessary, scrap the whole thing and start over? Honest feedback should come from someone who knows what makes up a good story, BUT isn't afraid to hurt your feelings if necessary. Suck it up, and do what you need to do.
So where am I at the moment? I'm over half done with Finding My Way Home. I still hope to have it finished, if not published by the end of the year. My time has been a little bit more challenged, lately since my mother was diagnosed with cancer, but I'm still writing when I can. What about you? Have you ever started a project -not necessarily writing - and midway through found yourself unhappy with where it was going? What did you do to fix it?