feature book - Roan: Tales of Conor Archer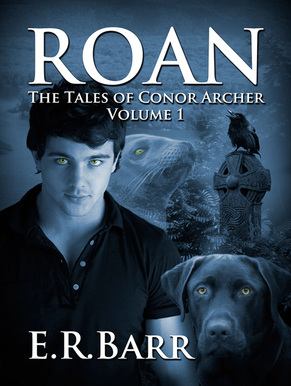 5 Stars - An Amazon reader says "One of the best fantasy novels I've Read!"
Conor Archer is an ordinary boy - at least he believes he is - until the night his mother dies. That night changes everything. Conor meets a strange biker who calls him "kin", then takes a hunk out of Conor's hand with his strange pointy teeth. Wracked with pain, bleeding and delirious, he meets a strange woman who heals his wounds only to give him this woeful message - "You have less than 24 hours to live." When Conor finally makes it home to his mother, with her last breath she tells him to go to Tinker's Grove.
In Tinker's Grove Conor will learn the truth about himself, about the shape-shifting Roan of Celtic legend. Myths thought long-dead will come to life as Conor discovers who he is and what is expected of him.
But war is brewing in his tiny corner of the world. Will Conor run or accept his destiny?
Set in the present, but spanning centuries, a battle for humanity and the future of the world begins anew.
You have to give this book a read!
Get it here on Amazon
.
Feature Book: Time in the tower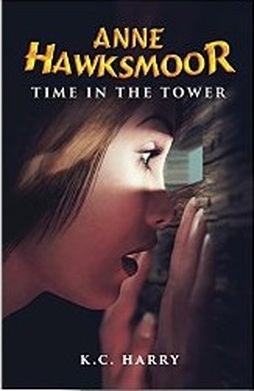 5 Star Fiction
- An Amazon reviewer says:
Harry Potter Meets Narnia. Brilliant Work Of Fiction!
The life of a pre-teen is hard enough... but the bullies at ANNE HAWKSMOOR's school make it even worse. Every day, Anne finds herself seeking refuge in the Chicago Public Library, burying herself in her favorite history, science, and math books... distant from all of her peers.
But while on a summer visit to her ancestral home in Greenwich, England, Anne visits the Tower of London with her cousin Claire... only to find themselves trapped in the year 1548. With a young King Edward and his servant James, Anne and Claire must journey to find a way home before they are stuck in the 16th century forever.
Sound good? Get the
book here on Amazon
!
Feature book: Desperation is the new hope by Jessica Simone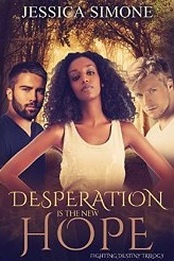 Enter the magical fantasy world of Patico in this new Fantasy fiction drama for Young Adults.
'Desperation Is The New Hope' follows the life of a young girl who, having grown up in the future world of Patico, is forced by her family to move to the other side of the kingdom. What ensues is a stop-at-nothing battle for Eiara to decide where her trust and loyalty lie. Above all, Eiara empowers readers to take control of their life, choose their destiny and pursue it with gusto. With the help of bad boy, Mert, and the boy-next-door, Eddero, things are about to take a turn!
Set in a future world, emotion and circumstance collide as one young woman is left to pick up the pieces of a move she never intended to make.
And she has to decide - who can she trust and where exactly her loyalties lie.
__________________
What readers are saying:
5 Stars - "...wonderful book...The characters are strong and dynamic..."
5 Stars - "a breathtaking ending. I can't wait for the trilogy."
YOU CAN BUY DESPERATION IS THE NEW HOPE HERE.
Alien abduction meets the maze runner - Feature Book: The 17 by Mike Kilroy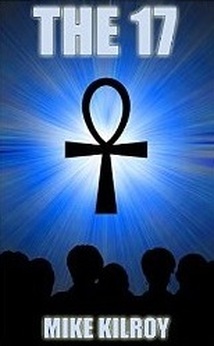 I'm a huge, huge fan of the Maze Runner series by James Dashner, and I was tickled when I picked up Mike Kilroy's,
THE 17,
and found it to be a similar-type book. The story follows Zack, a typical kid from Earth, who's been abducted by aliens and stuck with a group of stereotypical kids - jock, emo, drama queen, self-absorbed snob, brain - and forced into scenario after scenario where he's forced to either kill or be killed.
The group soon realizes that they're being observed by SOMEONE, but they can't figure out what the purpose of the observation is. They just know they are being tested and they have no clue if they're coming up with the right answers or what the ultimate outcome will be if they pass - or fail.
The book is very well-written and deftly pulls together the best of some of my favorite stories.
(Think Maze Runner meets The Hunger Games meets The Zoo episode of the original Star Trek.) I'd highly recommend it for anyone 14 and up.
You can
purchase The 17 here on Amazon
.
FIND YOUR NEXT GREAT BOOK!